Start tracking your users interactions with your forms with the help of this add-on.
This add-on is only available to Kali Forms Pro users.
The configuration is easy, all you need to do is generate a new tracking ID from your Google Analytics account, add this in the Kali Forms configuration, then sit back and start recording your user interactions with your forms.
To generate a new Gtag id you will need to:
Access your Google Analytics account
In the dashboard access the Admin section, this entry is located at the bottom of your dashboard menu.
In the Admin view you will need to create a new account.
Set a property for your newly created account.
After the account and property are created you can define a data stream to start collecting information.
After finishing this setup you will see the following window, the id you need for the configuration is located in the top right corder under Measurement ID.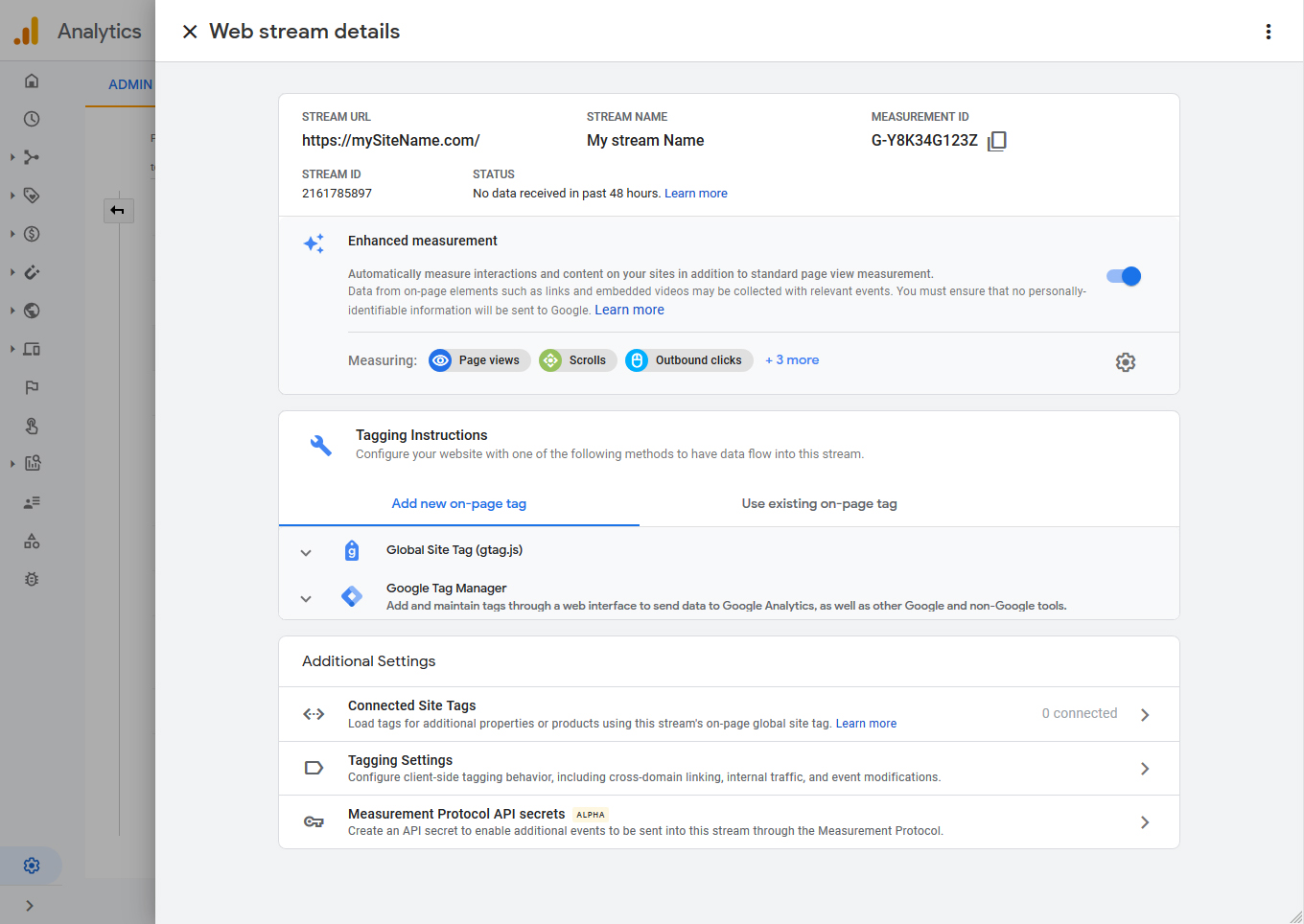 With this id you will need to access your admin panel, navigate to Kali Forms > Google Analytics, add the retrieved id in the GTag Id field, enable the Load GTag library? option and save your changes.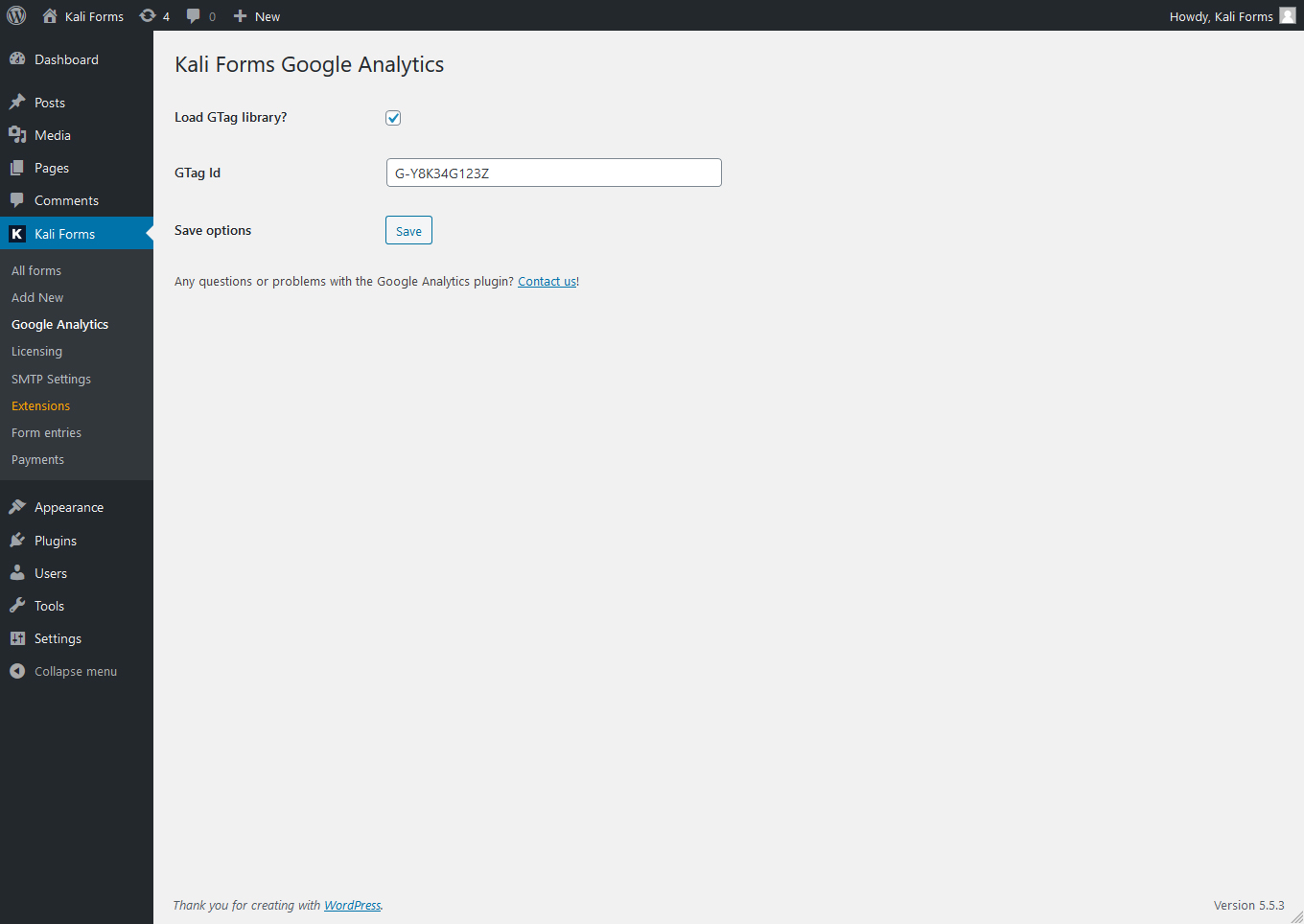 You can view the events that have been recorded in your Google Analytics account by navigating to the Realtime overview.