With the help of this integration you can start collecting subscribers for your MailPoet list using a form built in Kali Forms.
This add-on is only available for Kali Forms Pro users.
Using the add-on
Different from the other newsletter integrations available, you will not need an API key for this integration. The only requirements are that you have both Kali Forms Pro + Newsletter add-on and MailPoet installed and enabled for your WordPress website.
The newsletter list you want to accept subscribers for will need to be created from the MailPoet plugin. You can find the exact steps for this in their official documentation.
After configuring the list, the synchronization between the form and your newsletter list will need be configured from the form configuration, in the Settings > Newsletter tab.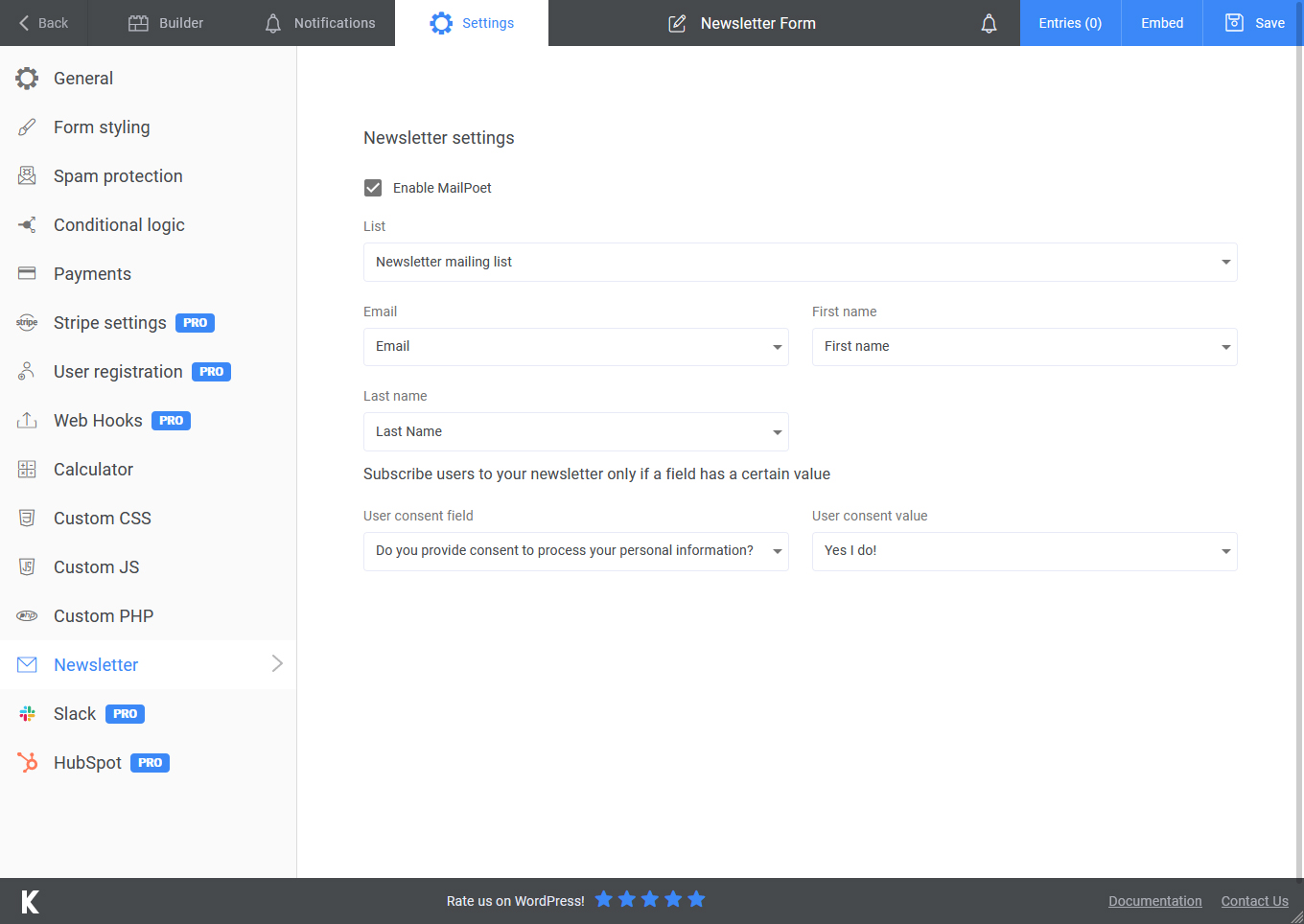 User consent field
You can condition the newsletter subscription process based on the user consent. By enabling this option if the consent field does not have the correct value you have configured the subscription to your list will not be made.