Wondering if there's a straightforward way to create a flight reservation form? There's only one answer: YES!
If you own a travel or airline agency, a flight reservation form will help you gather information to book air travel for your clients. It's easier for travelers to reserve flights by filling in an online flight ticket reservation form than coming to your headquarters.
In this tutorial, we will teach how to create such a form and what its benefits are. Let's get started!
---
---
Why should you use an online flight reservation form?
The internet has made everything easier for us, so make sure you take advantage of it and increase your workflow. There are a lot of benefits of creating online forms but let's list some of the most important ones.
Save time – The fact that travelers will no longer have to come to your headquarters is the biggest advantage for both of you. Also, adding fields to your form with a drag and drop builder will save you a significant amount of time.
No need to use paper – Going online will get you rid of buying and wasting paper. This will also save you good money.
Accuracy – Because there's no need to enter data more than once, you cut out possible errors before making them. You can also make the fields required to fill and not omit any information.
Keep track of everything – You can have everything backed-up in your computer and stored in a safe place.
---
How to create a flight reservation form
The process of creating a flight reservation form is easier than you might think. You only need a powerful tool that gives you robust features to help you build your online form. Kali Forms is the most user-friendly plugin that will basically do your job. You just have to install it, and you're good to go. Let's take it step by step.
Install Kali Forms
Assuming you already own a website, you can download Kali Forms from your WordPress repository plugin. If you don't, there's no panic. You can follow this tutorial on how to build a WordPress website.
Once you have your website, go to your WordPress dashboard > Plugins > Add New. A search bar will appear in the upper right corner – that's where you're supposed to type Kali Forms.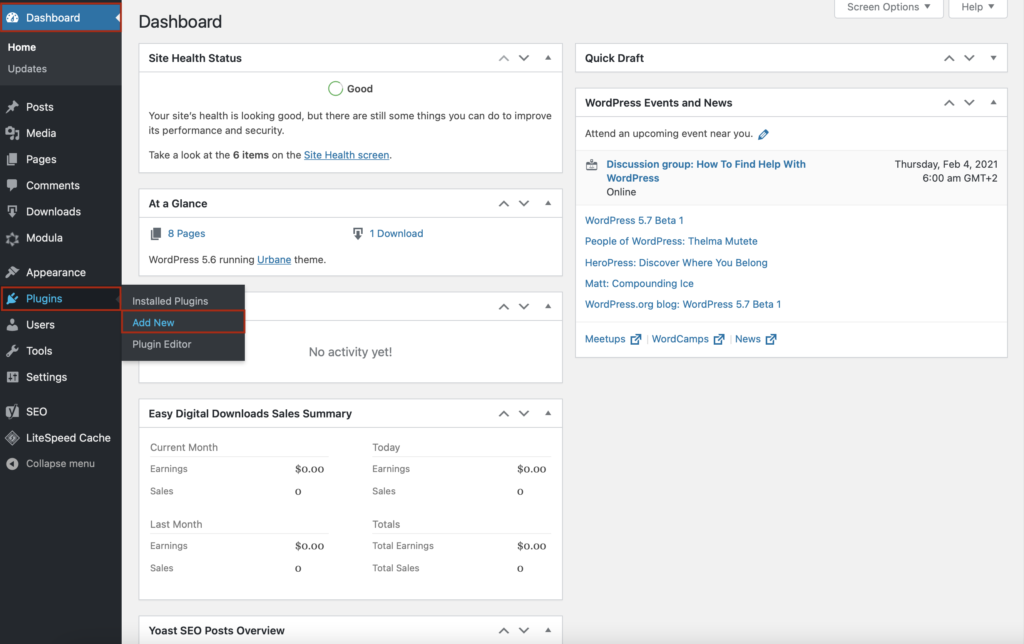 Once you find it, press Install. Wait a couple of seconds until the installation process is done, and click Activate.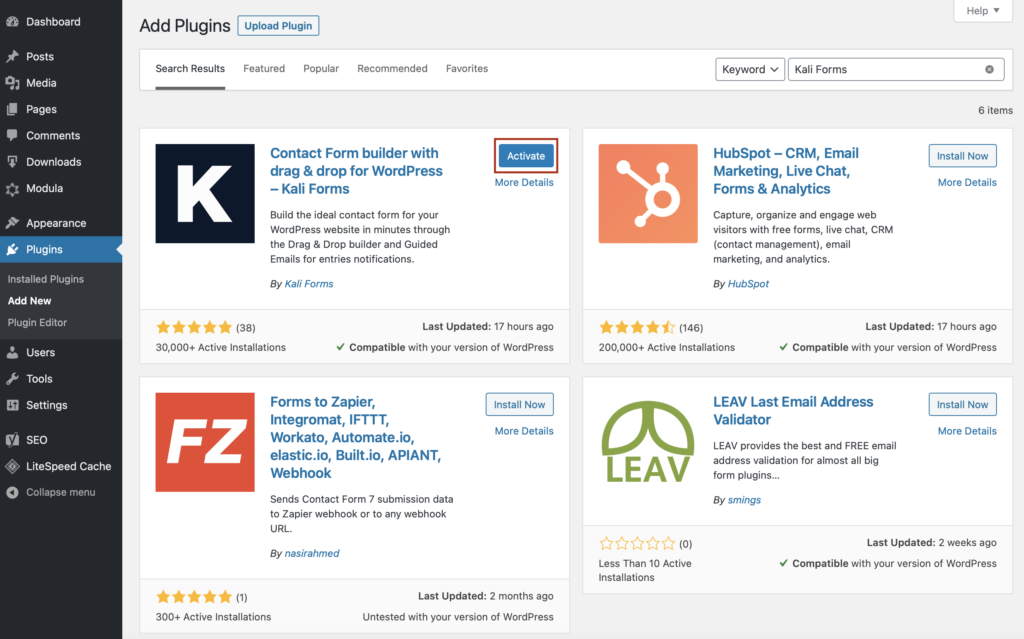 The Kali Forms plugin will pop up in your WordPress dashboard, so every time you want to create an online form, go to Kali Forms > Add New.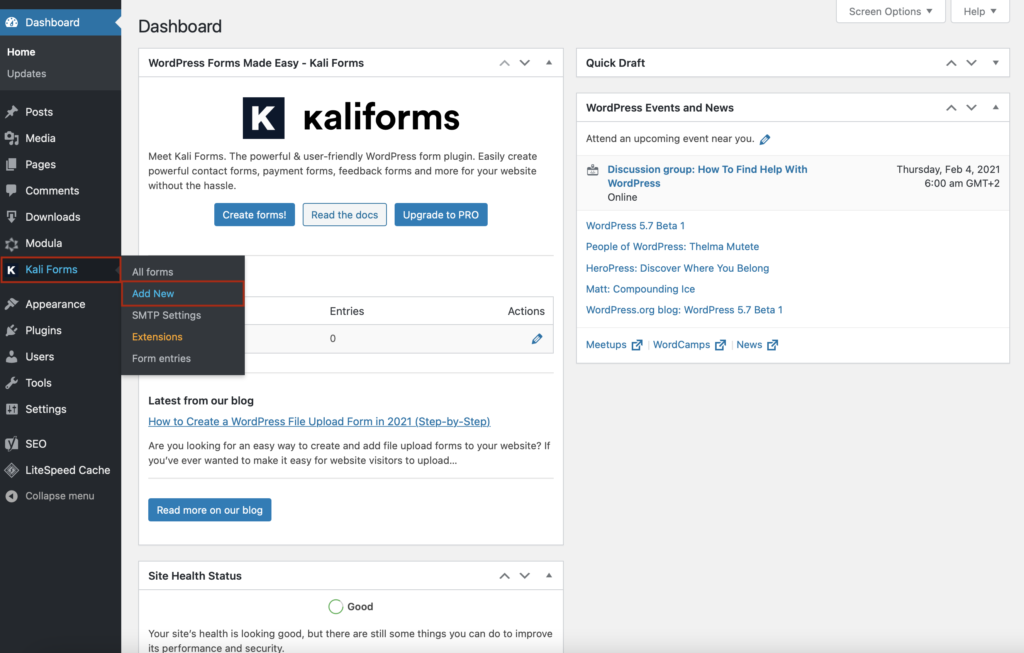 ---
Creating a new form
Now, you will be redirected to a page with a bunch of pre-designed templates. You can use any of those if you need them, but right now, we will create one from scratch. Click on Create New, and let's go on.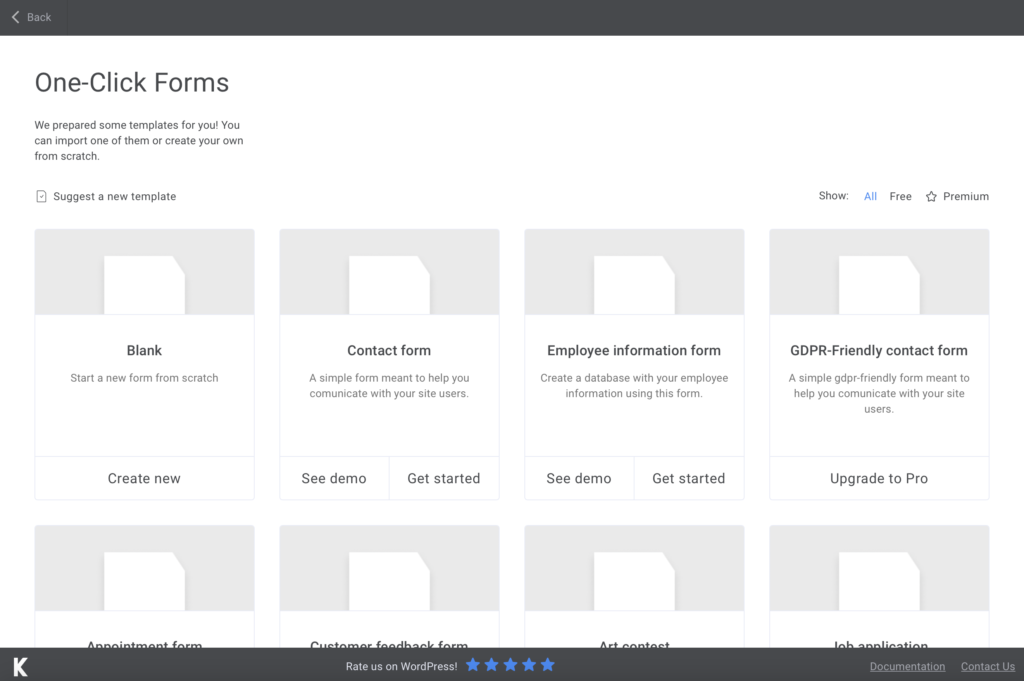 Start by naming your form so people can easily find it. You can give it whatever name you find it's suitable for this.
---
Adding form fields
First of all, I want to let you know that everything here is customizable. On the left, you will see a menu with all types of fields you can include in your online form. You can name the fields, add a description, placeholders, and make the fields required to fill or not.
For the first section of this flight reservation form, I will add two Text boxes for travelers' first and last names, an Email and a Phone field to contact them, and a Date field for their birth date. To separate this section from the other one, I also added a Divider.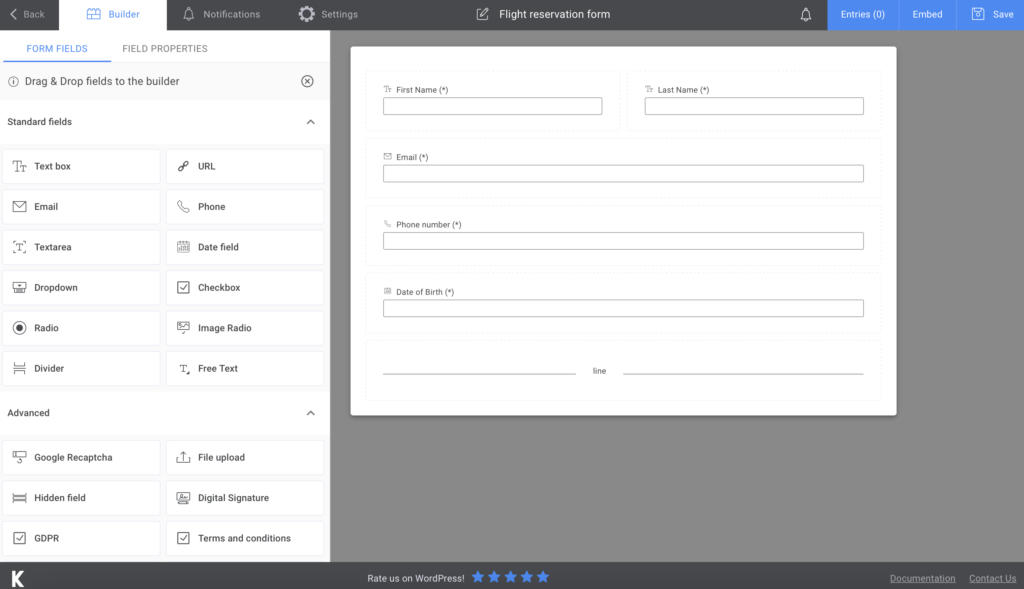 For the second section, I added two Date and Time picker fields to find out the departure and return dates and two Dropdown fields for the departing country/city and the destination. In the end, I added a Submit button.
As you can see, I have made all the fields required to fill not to omit any needed information.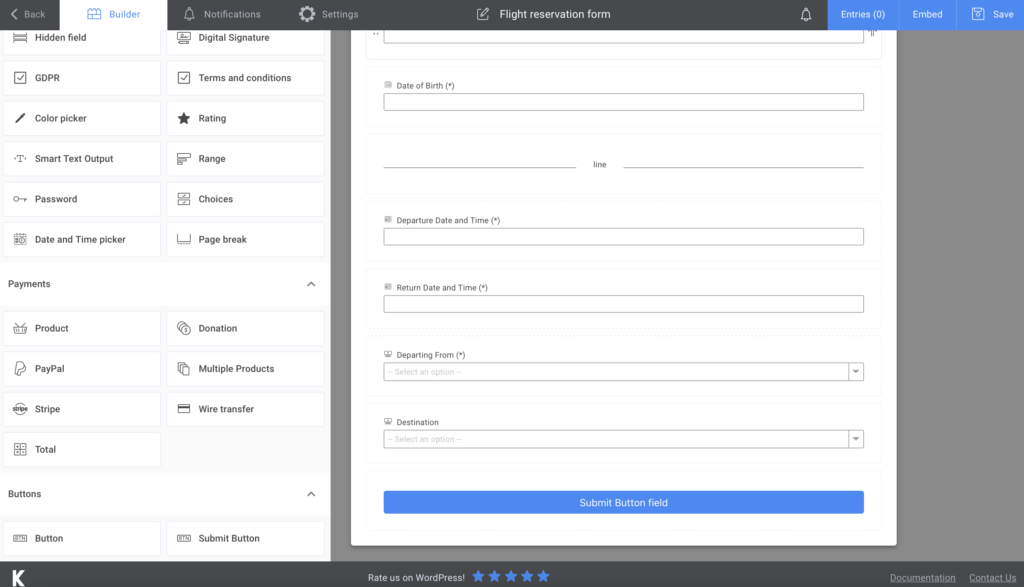 For the sake of making sure people know that their reservation was submitted, you can go to Notifications and create an automated confirmation email. If you're not sure how to do it, the steps are pretty self-explanatory – however, we also have a tutorial for that too. However, if you upgrade to the premium version, you can even send SMS notifications.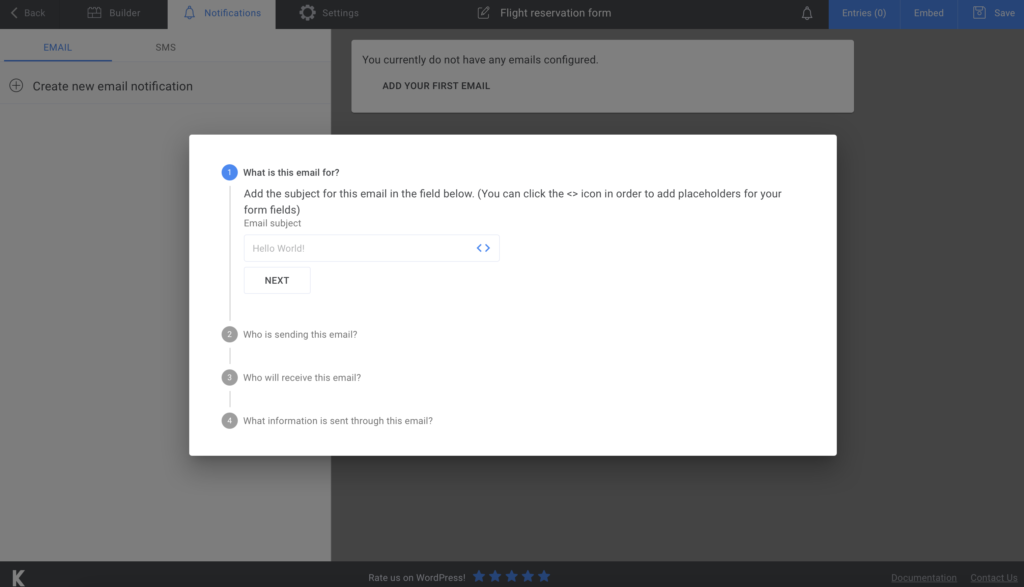 If you want to take advantage of more customization options, you can go to Settings and change the form styling, display a personalized "thank you" message, and much more if you have the premium version.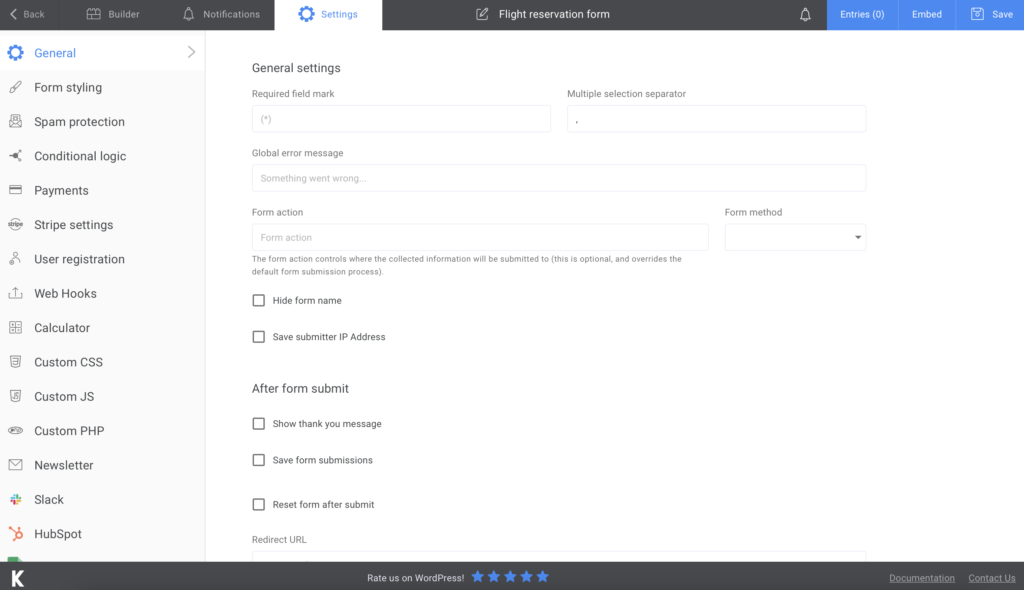 ---
Adding the flight reservation form to your website
You can incorporate your form into an existing page/post or create a new one to only have it there. After you're done building your form, click Save. A shortcode will be generated, so copy and paste it into a page or post. Easy-peasy!
If you also need to export your data somewhere, we are proud to announce to you that you can. Export your form submissions to CVS or Excel to make comparisons or store them somewhere safe.
---
Summary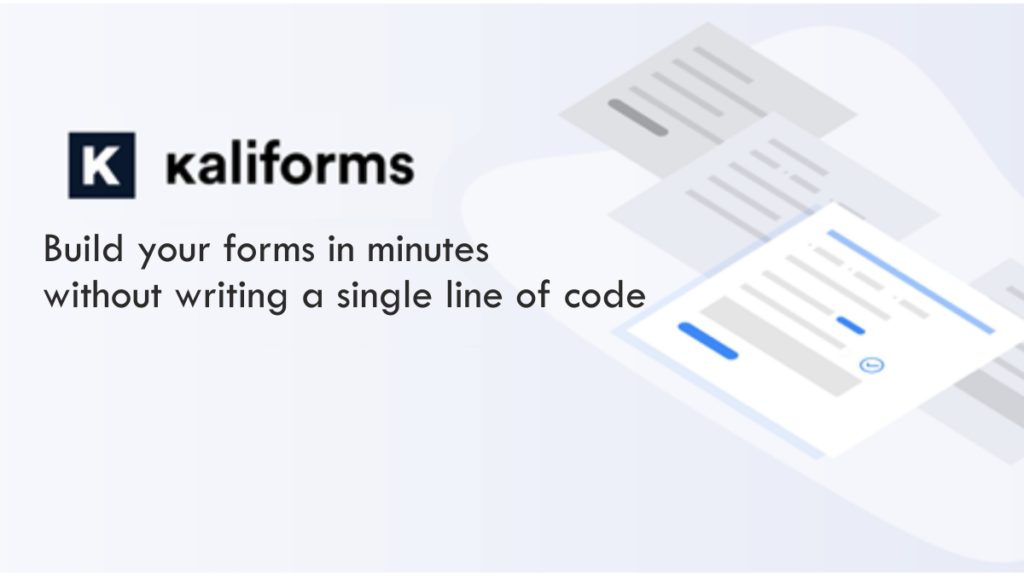 As you may have already noticed, Kali Forms is a user-friendly, intuitive, and responsive form builder. You can create countless forms with the free version, but you can benefit from more powerful features if you decide to upgrade to the premium version.
Choose Kali Forms to help you get the job done in minutes!