User experience is our top priority here at Kali Forms, the most common questions our support team encountered were related to the creation and configuration of the email notification.
We are happy to announce our answer: Guided emails, with this configuring your email notifications has never been easier.
Let's take a look at how you can use the Guided emails feature to create new email notifications for your forms:
1. First you will need to navigate to the Notifications tab: Kali Forms >> All Forms >> select your form >> Notifications.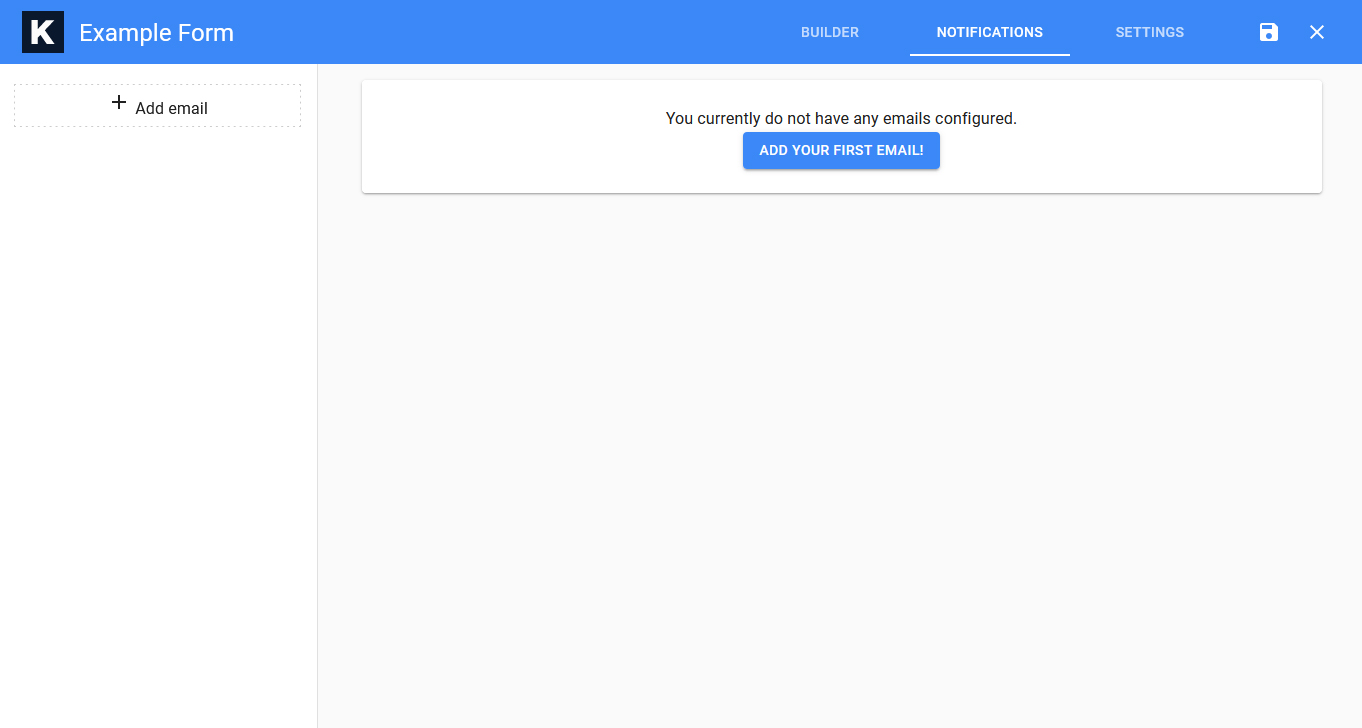 2. Next, click on the Add email.
3. In the newly opened window you will need to fill in the following information:
– What is this email for: this will be translated to the email subject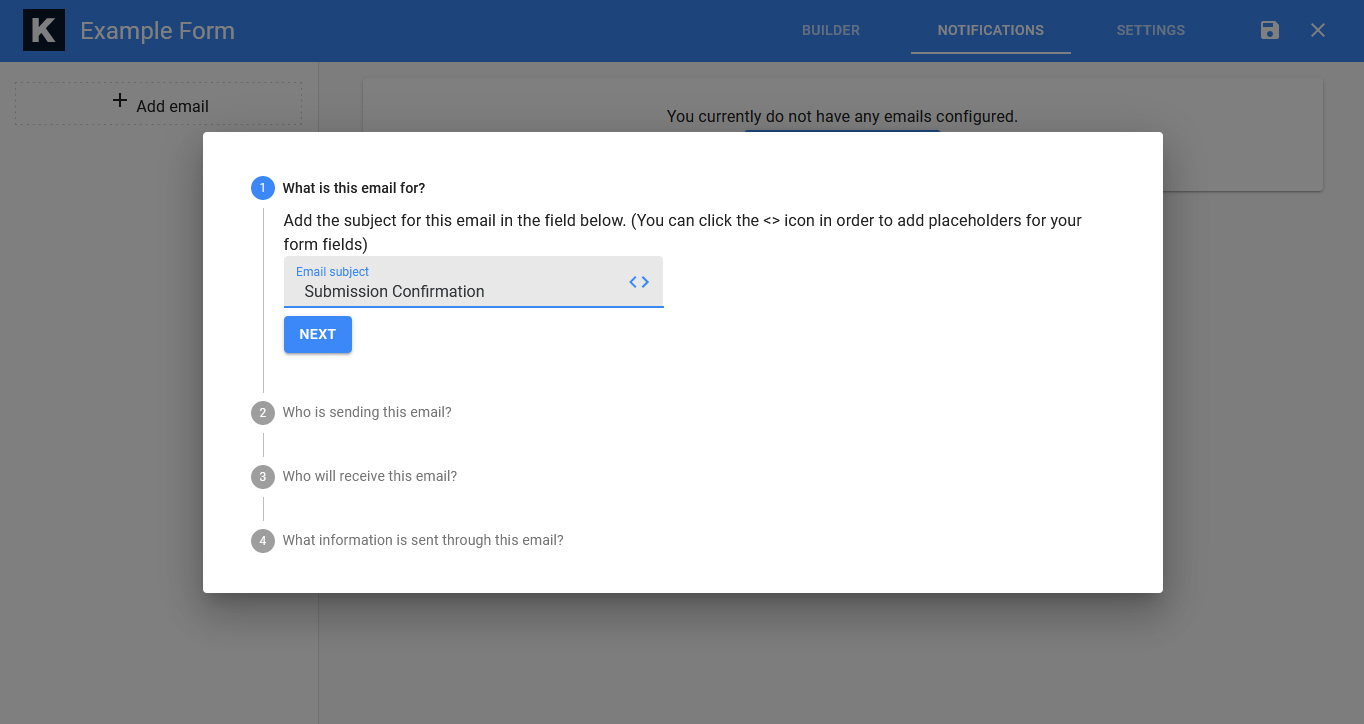 – Who is sending the email: this will be used for the From name and From email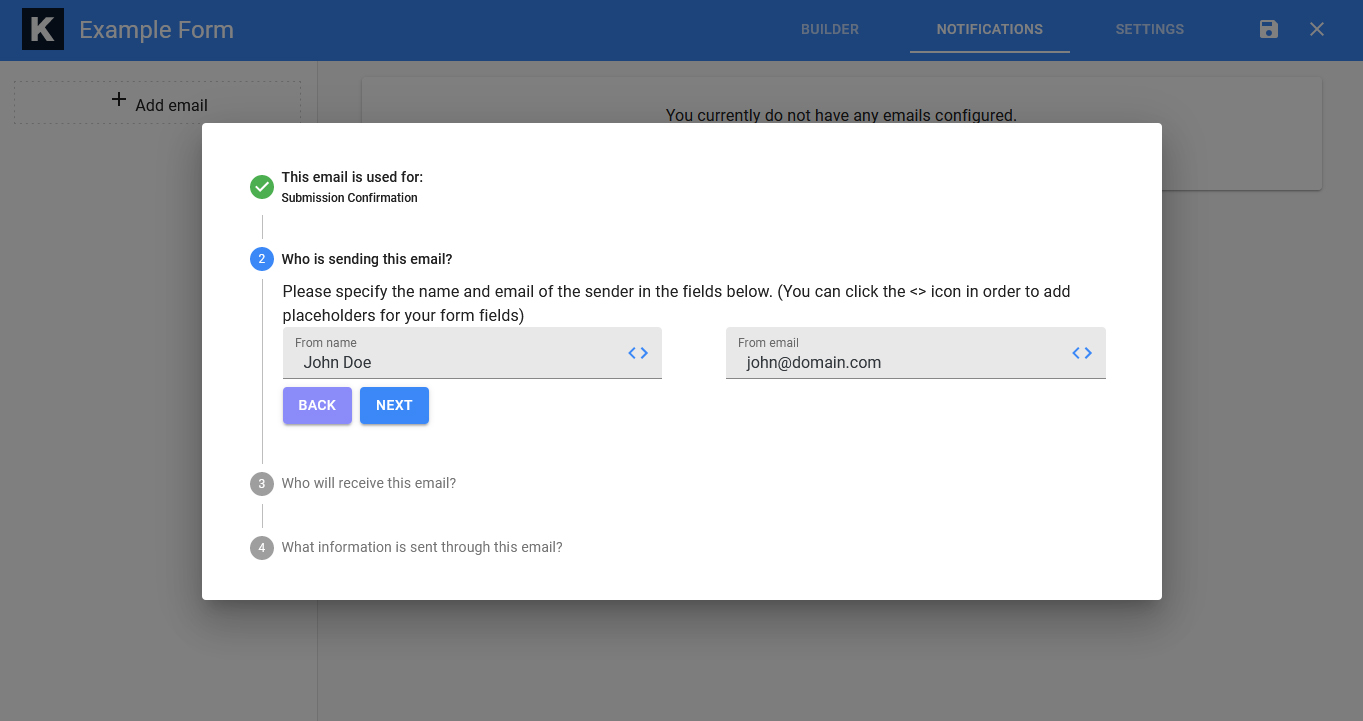 – Who will receive this email: this will determine the To email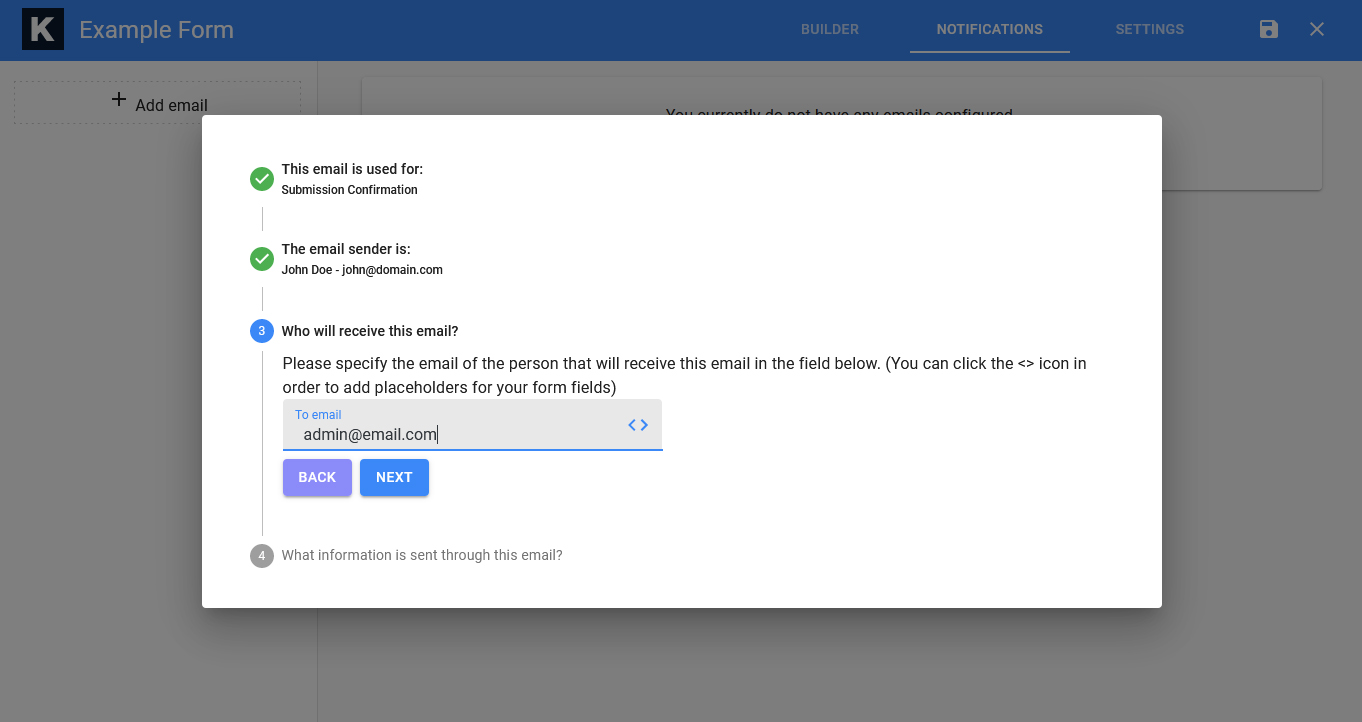 – What information is sent through this email: this will be the actual message of the email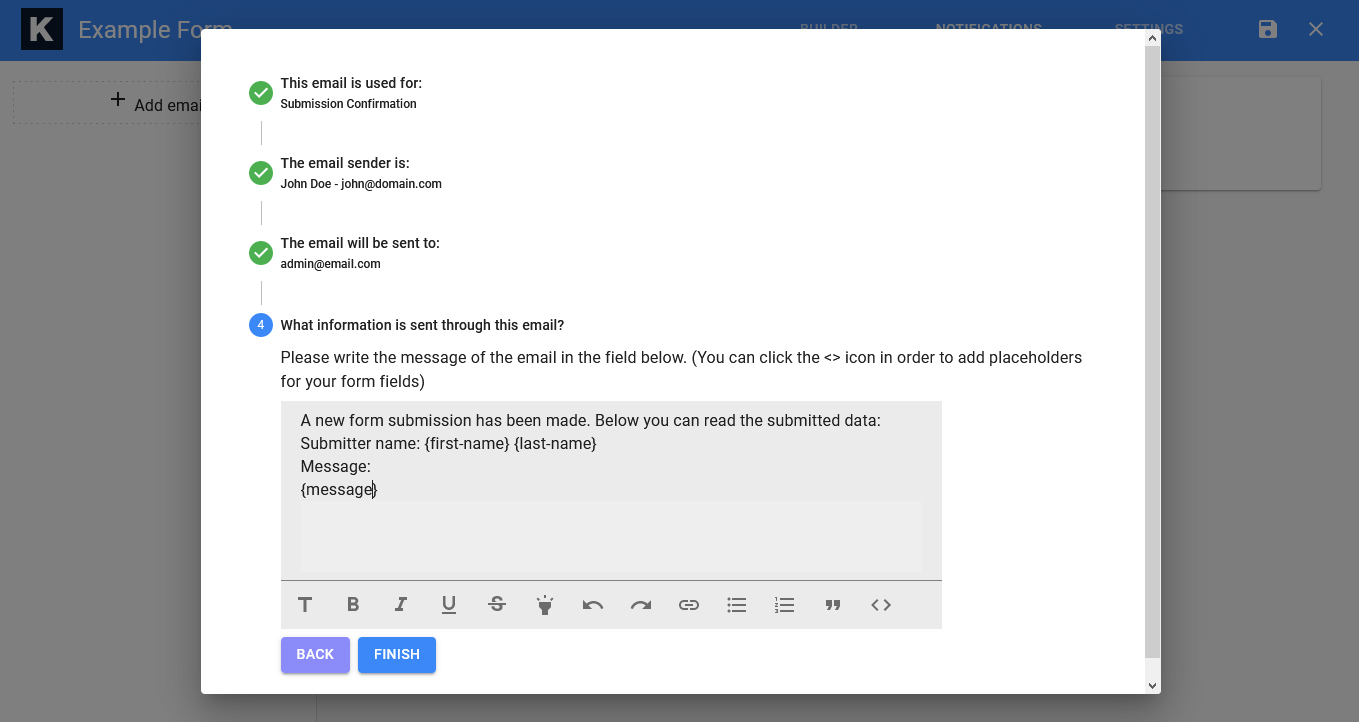 You can also use the <> icon in order to see a complete list of field placeholders available. You can also perform a search in this window to easily find the desired placeholder. After finding the placeholder you can click the Copy icon, then paste the placeholder directly in your field.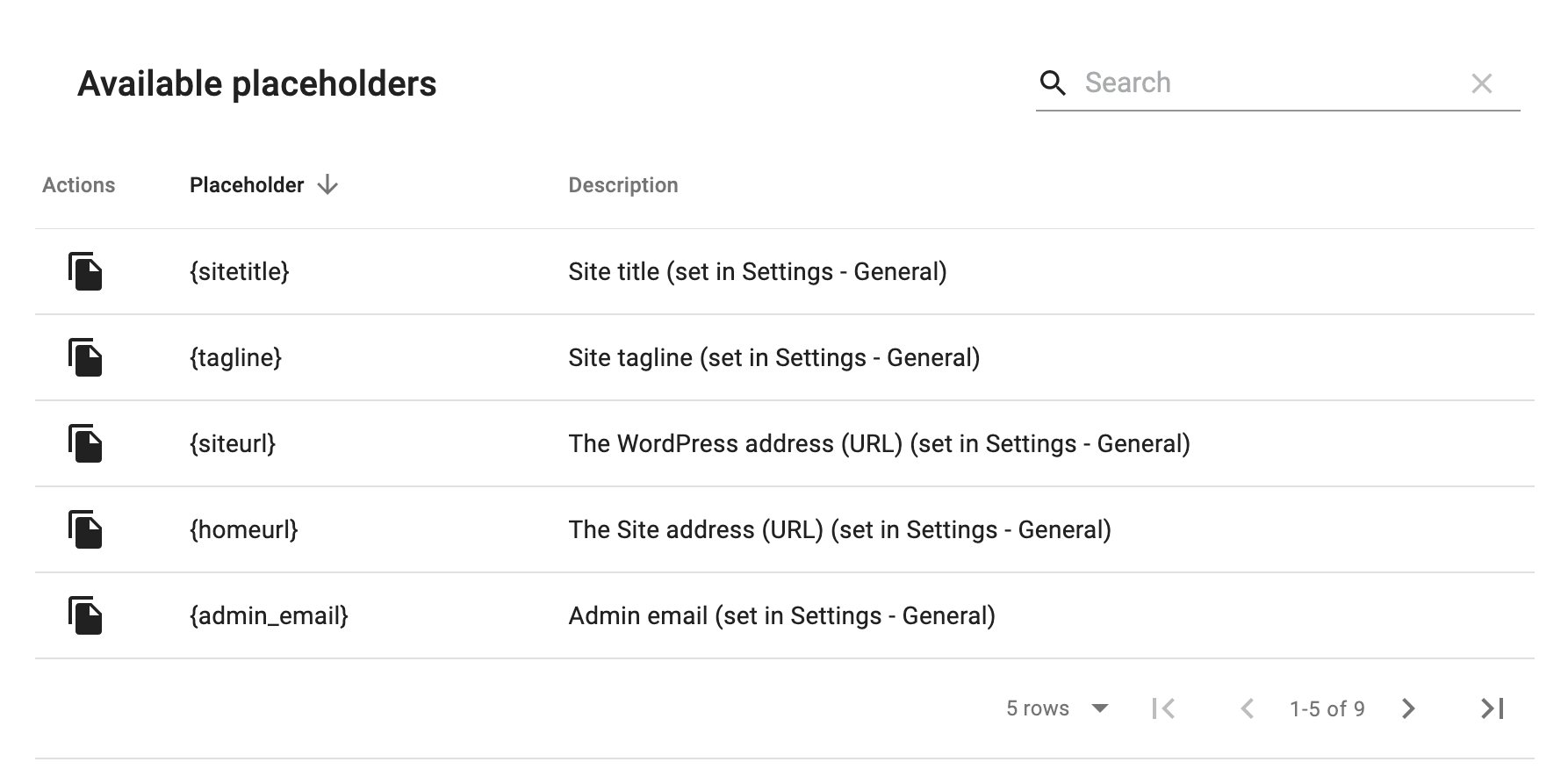 Once the last step is completed the new email will be created with the entered data, all you need to do is save your configuration.